Schedulers are an essential tool for managing time in today's fast-paced world. They help us stay organized and ensure that we can manage efficiency. In this article, we'll take a closer look at the customized scheduler settings.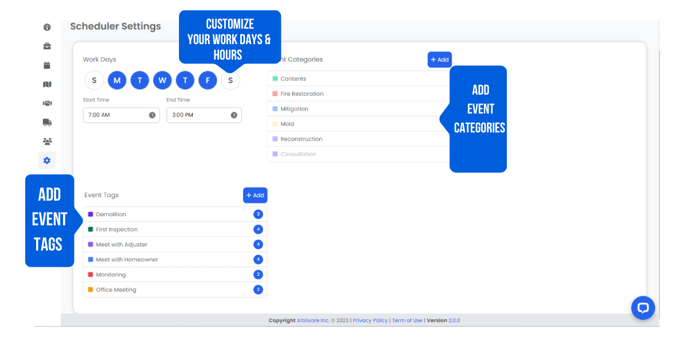 Under Settings>Scheduler you will find your scheduler settings.
Here you can customize:
Your company's work days, start & end times for your scheduler.
Create your own Event Categories.
Create your own Event Tags.
Event Categories and Event Tags can be a useful way to visually organize your schedule and can help you quickly identify different types of events. For example, you might use different colors for your project types or department.

By understanding the various settings available, you can customize your scheduler to meet your specific needs and ensure that you're making the most of your time. So next time you're setting up a scheduler, take the time to consider these settings and how they can help you manage your schedule more efficiently.