The very first thing you will need to identify is how many of your staff members will be using QuickBooks Desktop. Each staff member will need to download QuickBooks Web Connector from an official QuickBooks website.
Please note: Before you download the web connector, you must have your QuickBooks Desktop closed. Once the web connector is downloaded, open your QuickBooks desktop once again and be logged in.

Web Connector: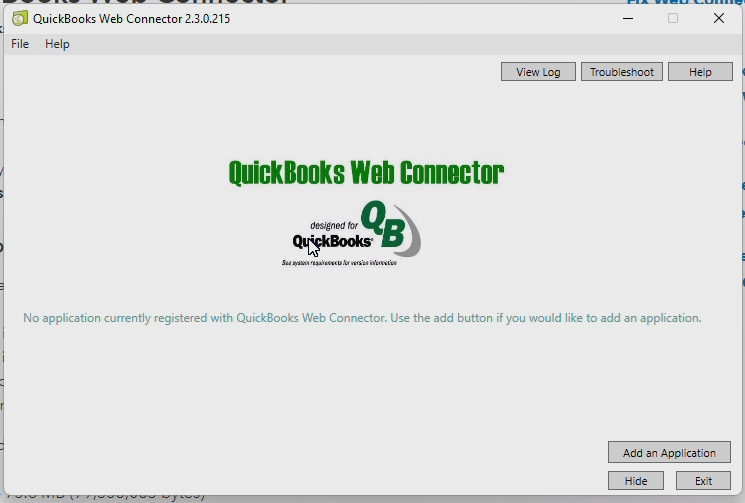 Once you have downloaded the web connector, in Albi go to Integrations and select the green Connect button for QuickBooks Desktop.
Next, select the Configure button and select Download qwc file.
Back in the web connector, select Add Application (see above image).
From your computer downloads, select the file that was just downloaded from Albi. Make sure that the web connector app is running. You will get this following screen- select OK. On this screen select OK.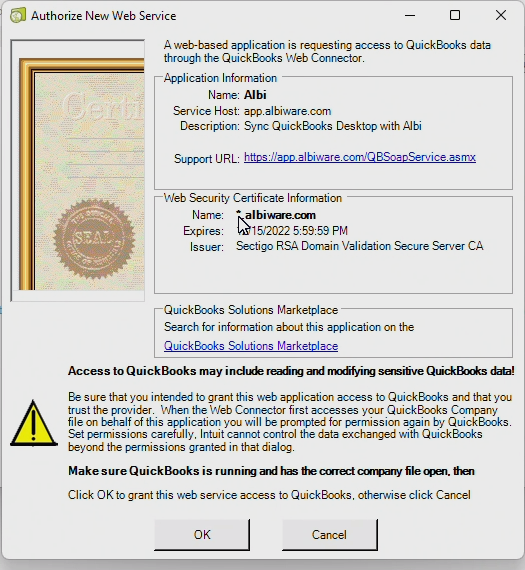 A second window will open. Select Yes, always; allow access even if QuickBooks is not running.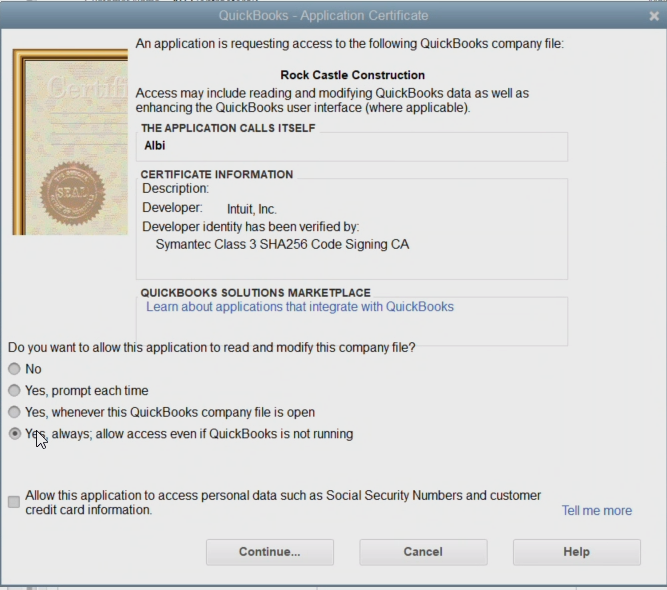 On the next window that will appear, select Yes.


Back in your QuickBooks- Application Certificate window, the check box for Allow this application to access personal data such as Social Security Numbers and customer credit card information. Select Continue.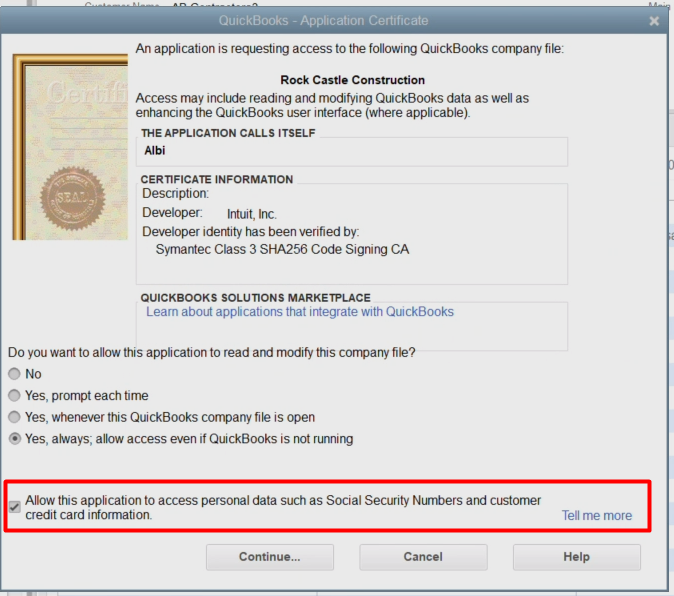 In the new window that opens, select Done.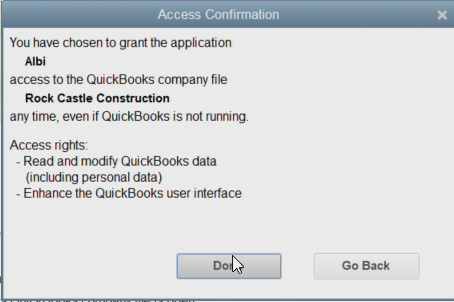 On your computer, search for Web Connector and open. Under the Password column, type in the password: albi.
Next select the checkbox for Auto-Run.
The app will ask if you would like to save your password, select Yes.
Under the Every-Min change to 15. Now select the checkbox from the very first column and select Update selected. This action creates a manual run or sync of your Albi account with QuickBooks Desktop.
Now in Albi, please test by creating a new project. NOTE: If you are testing with an existing client that was already in QB online and has an ID, make sure to delete that ID before testing or moving forward. QB Desktop and QB online have different id's.

Once your project is created, note you will not see a QuickBooks ID under the Basic Info tab since the web connector runs every 15 min. Go to the Web Connector app on your computer and select Update Selected for a manual run.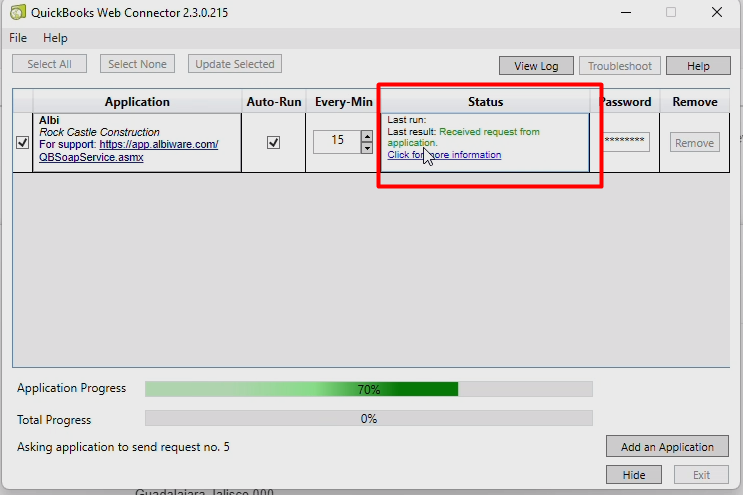 This time you will see that in the Status column there is a Received request from application message.
In QuickBooks Desktop you will find that project under Customers and Jobs.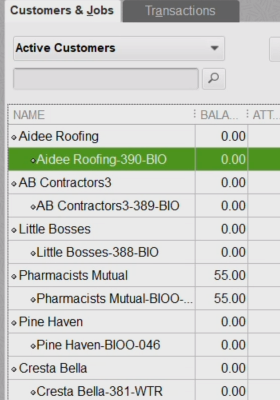 You can check your QB Desktop ID back inside your project by selecting the Integrations button on the upper right hand corner.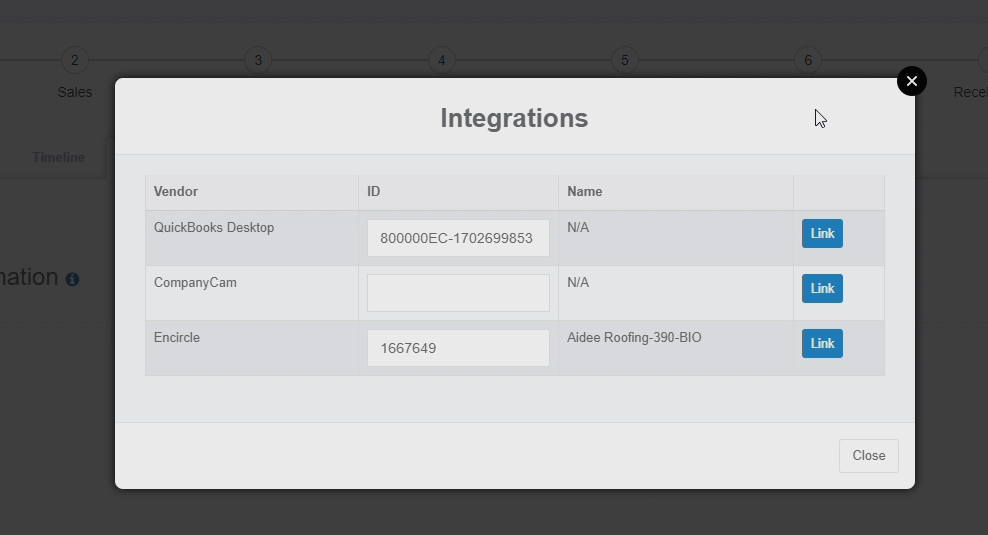 To sync your existing current projects that were imported to into Albi to QuickBooks Desktop, please contact your Account Manager.
Also reach out for information on how to create invoices and COGS.