The Kahi and Albi integration is here! Take a closer look at how this integration works and how to set it up.
How Kahi and Albi integrate:
As with the other integrations, when a project is created in Albi, it will trigger the creation of the location in Kahi as a confirmed job site. Once Kahi-tagged equipment is delivered to the job site, those assets will snap automatically to the already-confirmed address.

Kahi will be sure to turn off the 'auto-discovery of locations' feature in your Kahi account, so that only the locations created in Albi are populated. Please note that if you do not create all projects through Albi, you will need to manually add those locations in Kahi. You can learn how to do so here.

How to integrate:
Simple! All you need to do is email Kahi's support team at support@kahi.io your Albi integration key. In the next section we'll walk you on how you can create it.
Where to find your Albiware Integration Key:
In your Albi account, navigate to Settings > Integrations.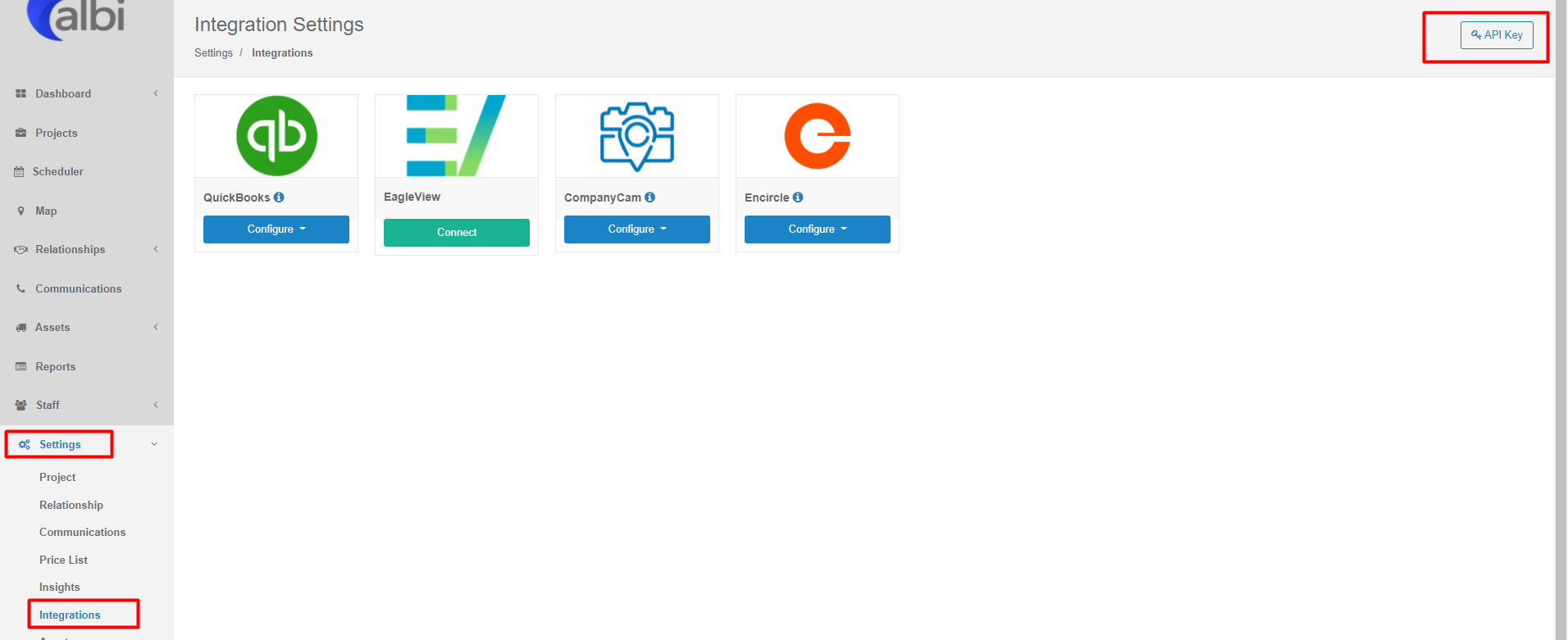 In the upper right hand corner, you will see a button titled API Key. This will open a module for you titled Manage API Key.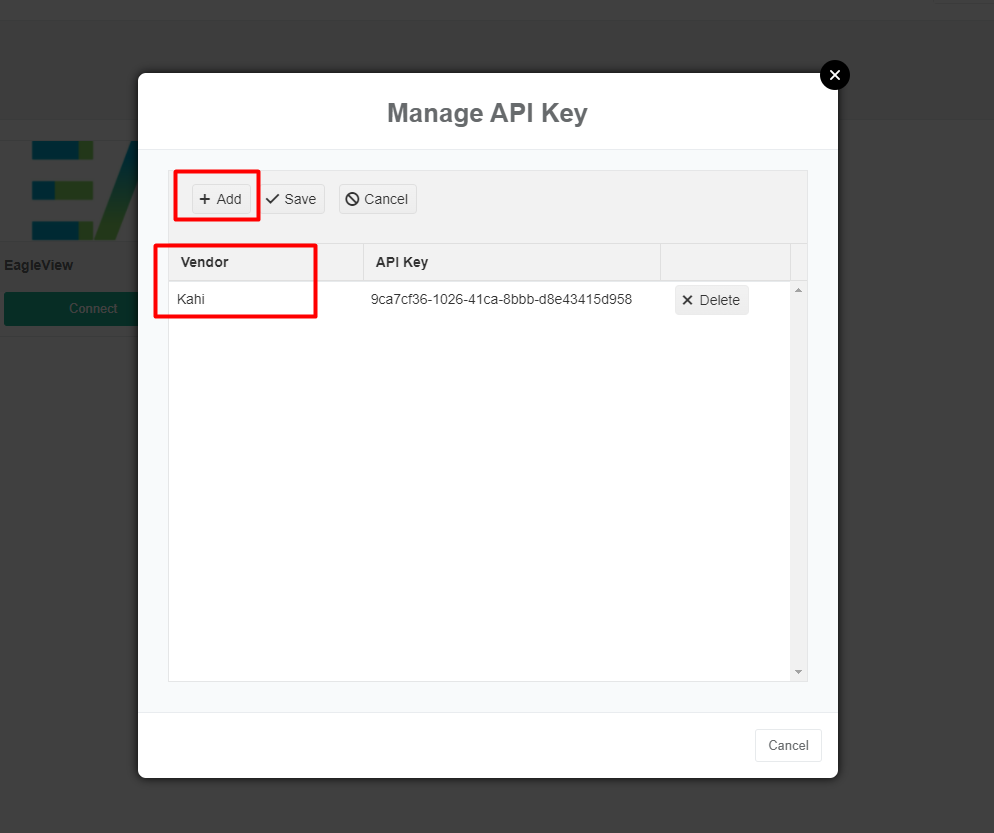 Select Add and choose Kahi as vendor. This will generate an API Key. This is the key that you will need to email over to support@kahi.io and they will take it from there. It's that simple!